Local rock group Swamp Babies discuss their creative process, play a few tracks and tell us about upcoming shows and projects.
Swamp Babies
Interviewing Swamp Babies
New York conceptual artist Kate Browne talking about her new project Cocoon, an interactive community art installation taking place at the Mississippi Museum of Art March 12-24th.
Kate Browne & Daniel Johnson (host)
Music Playlist
(all bands from Mississippi unless noted)
:
intro - Tyler Tadlock & the Spirituals - Kids Are Special People
Swamp Babies - performing 3 songs LIVE
3-13-12. On
current podcast
The Bachelorettes - Balad of Lou & Mona
Passenger Jones - Small Booth
Coathangers - Killdozer (Atlanta)
Antenna Inn - Ernest Brognine (New Orleans)
Charmed I'm Sure - Celebrity Rising
All bands from out of state have been on Mississippi Happening or performed in Mississippi
To listen instantly please press PLAY button below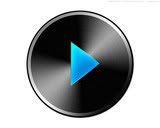 To download podcast, "right click" on play button & press "save link as"
We will have our podcasts on iTunes shortly! Thank you for your patience!