Next LIVE podcast recording is Tuesday March 27, 2012 7pm @ Pizza Shack #2
Colonial Mart
5046 Parkway Drive Suite 6 /
601-957-1975
A panel of Midtown neighborhood artists, nonprofit organization and business leaders discuss the exciting role they are playing in developing a model for the new creative economy.
A few of Jackson's own Nameless Poets perform original selections and organizer Nathan Harper talks spoken word in Jackson.
Music Playlist
(all bands from Mississippi unless noted)
:
intro -
Tyler Tadlock and the Spirituals - Music Boxx
Afrissippi - Sona
AJC - Meet Me In The Sky - (original lyrics and melody by AJC over Amy Winehouse track)
All bands from out of state have been on Mississippi Happening or performed in Mississippi
To listen instantly please press
PLAY
button below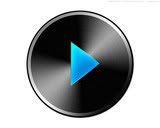 To download podcast, "
right click
" on play button & press "
save link as
"
iTunes availability will be coming soon!