Listen instantly on computers:
Click on the play button below
Listen instantly on iPhones:
Click on the phone below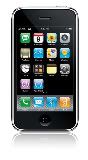 Thanks for joining us for our monthly podcast! This podcast was produced by Daniel Guaqueta. Next month, AJC will be hosting and bringing you all sorts of cool sounds!
Help Mississippi Happening by getting the word out to your friends on facebook, twitter, myspace, and old-fashioned good 0l' emails.
Keep coming back for more updates on events happening around Mississippi and Jackson!
LOVE,
Ms Hap
PLAYLIST 3/25/2010
Ben Shea - Red Sunshine
Ted Gainey - Man
NiCad - Quaker Gun
Liver Mousse - Pregnant Drummer
Dead Gaze - Stay, Don't Say
Law School - King of the Crops
Rotary Downs - Montres Vouz
Johnny Bertram & The Golden Bicycles - Take You Down
FLIGHT - Feels So Good
the Da Vincis - John Wayne
Furrows - Drag Your Knees
TTOCCS REKARP - (in)TELETENT #1