This is a very special week for Mississippi Happening! Our Chief, Daniel Guaquata is now officially married to the lovely Megan Storm. All our congratulations and best wishes to them in their life together!!!
But don't think for a second that gets Mississippi Happening off the hook for continuing to provide you with the latest, bumping sounds from our state. This week AJC hosts a packed podcast. Check it out.
Listen instantly on computers:
Click on the play button below

Listen instantly on iPhones: Click on the phone below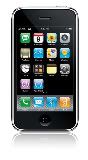 Download an mp3 of the Podcast:
Right click on the folder below and "save link as" to download the mp3 into your computer!