Thank you T-Bone's! For being so sweet and inviting...and...of course....for having some of the best coffee Mississippi Happening has had in a long time! Your sandwiches were amazing too! Ben Shea made an appearance on the Podcast and a live performance from Scott Chism & The Better Half made our night very special!
Visit our

for pictures by Amanda Rainey of our trip to Hattiesburg!
Please click on the logo below and visit T-Bone's online. They're a great record shop and an amazing place to chill in Hattiesburg.
Listen instantly on computers:
Click on the play button below

Listen instantly on iPhones: Click on the phone below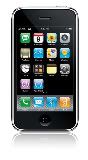 Download an mp3 of the Podcast:
Right click on the folder below and "save link as" to download the mp3 into your computer!
Mississippi Happening at T-Bone's Records PLAYLIST (all Hattiesburg bands):
Beagle Voyage - Kicking Swings
Red Velvet Couch - Lampshade
Horsewreck - The Kids
Ben Shea - Red Sunshine
Evel Kow - I Need A Hug
thirteen - Lo La La
Rona Crump - Ambulance
Deltamatics - Carpetbagger
Squirms - She's So Rad
This Orange Four - Crash
Janitors of Love - Alice
Unreliable Characters - Alone Together in My Mind
Atomic Jefferson - College Radio
Opal Dial - Pigeon Goat
CORNflake - Robert Frosted Flakes
Buffalo Nickel - El Camino (LIVE)
Sharon "Mama" Spell - Hattiesburg Song
Dukes of Jazzard - Preliminary Knowledge
Mainframe Theory - Addio Cielo