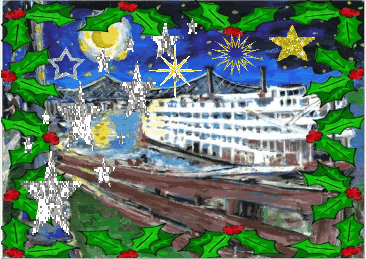 Join Daniel and AJC for Mississippi Christmas Variety Music!!!!
This week is a 2 hour podcast of Mississippi music found through the releases:
Merry Christmas Jackson Vol. 1 & Vol. 2
We hope you enjoy this week's program!
To listen instantly on computers:
Click on the play button below

iPhone users, click on the phone and listen INSTANTLY!!!!

To download an mp3 of the show:
Right click on the folder below and "save link as" to download the mp3 into your computer!
Mississippi Happening Christmas Special PLAYLIST:
Lizzie Wright & Taylor Hildebrand - Through The Snow
Synthar - Pawn Shop Christmas
The Scramblers - Breaking Up Christmas
Jason Bruce

TTOCCS REKARP and Joosey - What Song is this Child?
Wooden Finger - It Never Snows
The Heartbreakerz - Christmas Wish
Stacey Andrews - It's Christmas Time

Erin Bainton - O Come Emanuel
The Hustlers - All I Want
Joshua Little - The Ghost of Jacob Marley

Laurel Isbister - Snow Lovers
Collin Mirsky - Oh, Christmas Sparrow
The Scramblers - Breaking Up Christmas (the scramblers)

Eating Diamonds - Odyssey
The Bachelorettes - Be My Maccabee
J-Tran Give It Away

TTOCCS REKARP - Chinese Trees Really Get Me Going
Dixie Nationals - Don't Come Home for Christmas
Jason Bruce - Christmas Time Is Here
The Smug Knights - A Bed of White

Emily Baker Et Al - Song To Sing
AJC- Have Yourself A Merry Little Christmas
Steve Harvey & Katie Forteen Berry - I Would

Jonathan Scarborough
Johnny Bertram - Holiday Song
The Yule Dogs - God Rest Ye Merry Gentlemen
JACKSON CHRISTMAS MUSIC VIDEOS!!!!!!!!!