From Tom Wright/
StateStreetPosts.com
:
Here's the latest playlist from your friends at

Mississippi Happening!

Last night at Fondren After Five was an absolute hoot, lots of folks on the street, lots of fine tuneage. It was also our first podcast (I do believe) with our latest partner, Bogota, Colombia-based webcaster "La Puerta". Go to MississippiHappening.com to listen to/download the podcast.

To listen instantly on computers:
Click on the play button below

iPhone users, click on the phone and listen INSTANTLY!!!!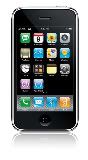 To download an mp3 of the show:
Right click on the folder below and "save link as" to download the mp3 into your computer!
(Note - if you don't see your band's web link below, leave us a note at MississippiHappening.com and I'll toss it in ASAP - tw)

MISSISSIPPI HAPPENING PLAYLIST 11-5-09 (Band/Song)
Mississippi Happening Intro Music by: Loki (Jackson, MS)

1. Chris Alford Trio - A Shorter Path (Jackson, MS)
2. Chase Pagan - Bring Down the Day (Little Rock, AR)
3. Eric Stracener and the Frustrations - Elizabeth (Jackson, MS)
4. Loki - Coroner (Jackson, MS)
5. T-Bird and the Breaks - Two Tone Cadillac (Austin, TX)
6. Eclectik Soul - 1 Achord (Jackson, MS)
7. Music behind Ms Hap Concert Calendar: Loki - Cuban Memphis (Jackson, MS)
8. Cody Wynne Cox - Haripins and Pillow (Jackson, MS)
9. FLIGHT - Flowers (Oxford, MS)
10. Roosevelt Noise - Interstate (Jackson, MS)
11. Blacdadi Strahberies - Country Flava (Jackson, MS)
12. Dark Knights of Camelot - Wanna Be (Hattiesburg, MS)
13. Unreliable Characters - Everything Is Not Okay (Hattiesburg, MS)