Sorry guys.... I'm only about three hours later than planned, but I hope you'll forgive a novice podcaster. Playlist, tomorrow morning. ;)
Signed,
tw
To download an mp3 of the show:
Right click on the link below and "save link as" to download the mp3 into your computer!
Taylor Hildebrand/Voodoo Experience
To listen instantly on computers:
Click on the play button below

iPhone users, click on the phone and listen INSTANTLY!!!!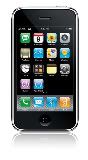 MISSISSIPPI HAPPENING PLAYLIST 10-22-09 (Band/Song)

Come On Go With Us - Weather
Roosevelt Noise - Wading Pool
7even:Thirty - 1 Point 21 Jiggawattz
The Motions - The Road
Creep Left - Pray
boinghit - Curse and a Blessing
Taylor Hildebrand - [3 songs recorded live, titles tba]
Braden Land - Clementine
Ted Gainey - Women Ain't Dumb
Scott Chism & The Better Half - Rollin With Slyde
The Bachelorettes - Feels Like Coming Home
The Del Mar Boys - Hell Is A Hot Place
Thomas Jackson Orchestra - This Orange Song