To download an mp3 of the show:
Right click on the link below and "save link as" and download the mp3 into your computer!
Live at Eudora Welty's Birthplace "The Commons"
To listen instantly on computers:
Click on the play button below

iPhone users, click on the phone and listen INSTANTLY!!!!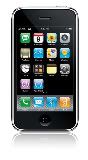 PLAYLIST:
Band - Title
Flight
- Flowers
daniel francis doyle
- Old Lives
David Banner
- Something Is Wrong
Bladcadi Strahberies
- Where Do We Go From Here
Dark Knights of Camelot
- You Took The Sun
Glasgow
- Volcano
Through Fallen Skies
- 'untitled' Track 1
William A. Thompson IV
- Khalla
Jag-War
- The War Within